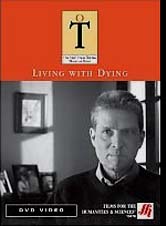 A four-part series on death and dying for PBS
SYNOPSIS
There is a great divide separating the kind of care Americans say they want at the end of life and what our culture currently provides. Surveys show that we want to die at home, free of pain, surrounded by the people we love. But the vast majority of us die in the hospital, alone, and experiencing unnecessary discomfort. ON OUR OWN TERMS goes from the bedsides of the dying to the front lines of a movement to improve end-of-life care in ON OUR OWN TERMS: Moyers on Dying.
This four-part, six-hour series crosses the country from hospitals to hospices to homes to capture some of the most intimate stories ever filmed and the most candid conversations ever shared with a television audience.
Premiere: September 2000
---
CREDITS
Series Producer: Elena Mannes
Producer/Director/Writer: Elena Mannes
Executive Editor: Bill D. Moyers
Executive Producers: Judy Doctoroff & Judith Davidson Moyers
AWARDS
Emmy Nomination
Cine Golden Eagle
WEBSITE
www.pbs.org
PURCHASE
www.shoppbs.org